The not so scary truth behind paleo desserts
Whether self imposed or brought on by medical or health reasons, food restrictions seem to signal a certain loss in  one's ability to indulge in the sweeter side of life aka desserts. 
A year ago I was at these crossroads; everything I was reading as I researched on ways to help me feel like myself again was pointing towards a complete abandon of dairy, refined sugars and grains.  For someone who is pretty much a life long baker and dessert maker this was heart wrenching; we are after all talking about sugar, flour and milk which essentially make up almost all desserts in one way or another.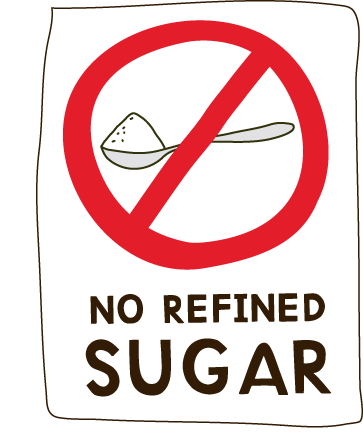 Enter all things Paleo... It will take me days to start explaining just how many tries it took for me to figure things out and how much initial resistance I had in my own mind until i took the first real bites and realized that I could still have desserts without these regular ingredients.  This is how the paleo offerings we have were created. 
If you are facing dietary choices and restrictions this is just to let you know that you are not being stripped of dessert for the rest of your life.  You don't have to sacrifice great taste and amazing desserts, you just have to think differently and as long as tree nuts are not an issue, then look no further than going paleo. If you have no clue where to find healthy options, make sure you keep coming back and checking our blog, we will be sharing dairy, refined sugar and grain free desserts and smoothies over the next few weeks.  
You can also check out our entire paleo line right here by clicking the menu button, the Vanilla Almond Donuts and the Almond Cake are our personal favorites. 
Wishing you all things sweet, 
Minerva